After you have added your router in Zima, now it's time to connect it.
The router will appear with no link:
Click on Copy:
Login to your router using winbox

Open New Terminal, Right click, select Paste and press Enter
note: do not use Ctrl-V.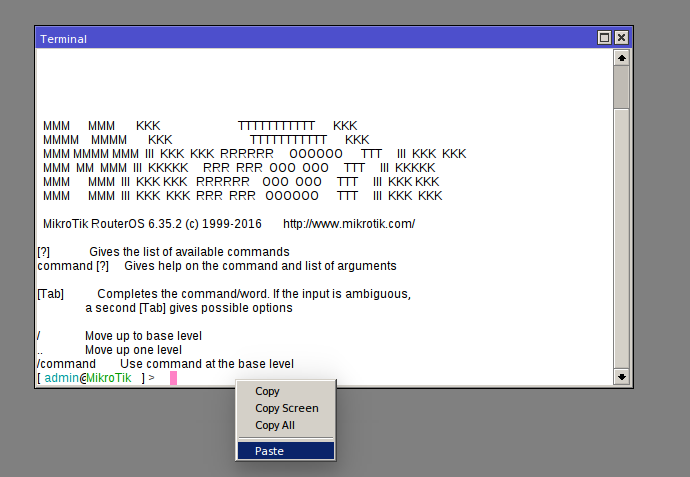 After pasting, make sure that no error occurs after pressing enter.
Go to Settings, Click on Routers to see the status of the router
It should take a few seconds to connect
You can refresh to make sure the status is ACTIVE. The router used here is test1.
At this stage, Zima OpenVPN interface should be connected:
Click on the router, in this case test1:
Go to Config and click on Add PPPoE Server:
Choose the physical interface:
Now, let's add your first subscriber.
Back to main page