Go to your monitoring page, select the subscriber which you want to renew the service plan for,
For example, here we selected sub20:

Once you select the subscriber, notice that the renew button will change to display the cost of renewal.


Click on .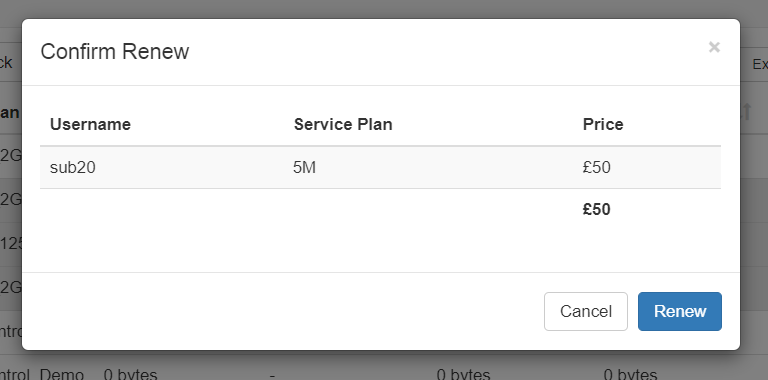 Click

Now your subscriber's service plan has been renewed!
Unable to renew? Learn more here.