After you have signed up, you'll be sent your login details to your own subdomain (for example: demoisp.zima.cloud).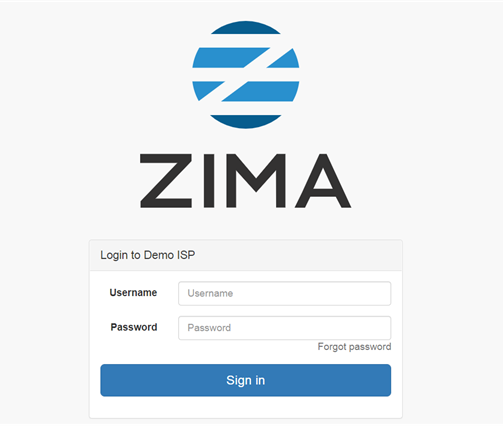 The landing page is the Subscribers page.
When you first begin, this page will be empty, but once you add subscribers, the page should look like this:
Congratulations, you have completed the first step.
Now let's add a router.
Back to main page