Scenario:
In this example, we are exposing PC1 to the internet by assigning an external IP to it, behind the client router.

Zima Configuration:
Edit the desired subscriber and perform these steps: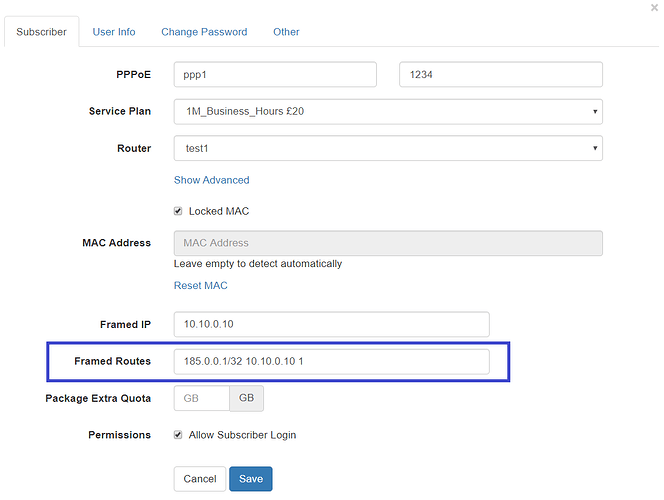 destination-ip/mask gateway-ip distance is an accepted format for Framed Routes. https://wiki.mikrotik.com/wiki/Manual:PPP_AAA
In this example we are using 185.0.0.1/32 10.10.0.10 1.
Explanation: Traffic for 185.0.0.1 passes through 10.10.0.10 at a distance 1 (added to the routing table of the Mikrotik router).
/32 designates a single IP.
More Framed Routes can be added using comma separation.
The resulting Mikrotik configuration:
The Framed IP setting changes the Remote Address at the router.
Client-side configuration:
Client router needs to accept traffic from WAN and forward it internally. This may involve changes to the firewall and routing table.